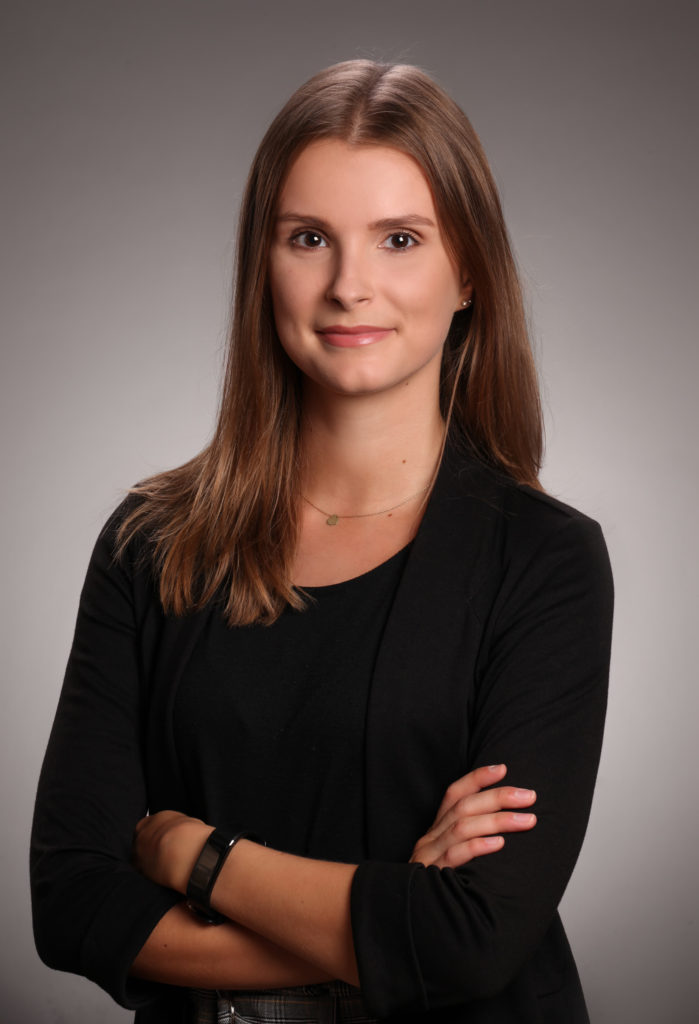 MSc in Clinical Nutrition and Dietetics
Aleksandra Dziura
founder of NutriAid, dietitian
graduate of Medical University of Warsaw
certified healthcare provider of Modulife therapy
My aim is to guide, encourage and support my patients and their families with advice and knowledge on how to properly manage their nutritional needs. Fully aware that each person's needs and expectations may significantly differ I assure you will be provided with indivudual approach that suits your health status, lifestyle as well as food preferences.
EDUCATION AND EXPERIENCE:
I graduated from Medical University of Warsaw with master degree majoring in clinical dietetics and nutrition. I gained my work experience in:
Central Clinical Hospital of Medical University of Warsaw
Paediatric Clinical Hospital of Medical University of Warsaw
Duchess Anna Mazowiecka Public Hospital
Military Institute of Medicine
Children's Memorial Health Institute
University Centre of Mother and Child's Health Ltd
Prof. W. Orłowski Hospital Department of General Surgery and Clinical Nutrition
Central Clinical Hospital MSWiA
Institute of Clinical Dietetics "Sanvita"
I am one of the few dietitians in Poland that successfully completed The Crohn's Disease Exclusion Diet (CDED) Expert Medical Training which made me a certified Modulife international specialist. I have also undertook and gained a certificate of completing a half-year course at Monash University of Australia on medical and nutritional therapy of irritable bowel syndrome and conducting FODMAP diet. Currently I am studying at The Institute of Performance Nutrition Diploma program.
I am an active member of dietitian team and one of the co-founders of educational platform designed for healthcare professionals, medical students and patients. I also work with medical centre where I write articles and educational materials for pregnant women, women during postpartum and lactation period and couples with diagnosed fertility problems. I am one of the committee members during yearly Polish National Olympiad in the Promotion of a Healthy Lifestyle led by the Polish Red Cross Organization and vice-president of Mother and Child Nutrition Committee held by Medical University of Warsaw.
SCIENTIFIC ACTIVITY:
I have been doing researches on:
The use of ketogenic diet in treatment of Leigh syndrome in children
Nutrition among preschool children with food allergies
Nutritional habits among young volleyball players
I also undertook an internship in Maria Sklodowska-Curie National Research Institute of Oncology working on a PONS-2PURE research.
COURSES AND TRAININGS:
"Nutrition in sports" – Polish Sports Training Centre
"Laboratory diagnostic in dietetics" – Dr Anna Ditfeld
"Fertility diet" – Medone
"Clinical Nutrition in Oncology" – Maria Sklodowska-Curie National Research Institute of Oncology Symposium
"Nutrition of Infants and Children" – Children's Memorial Health Institute
"Dietary management in inborn errors of metabolism" – Department of Congenital Metabolism Defects of the Polish Dietetic Association
"Paediatric Metabolism Disorders – case studies" – Department of Congenital Metabolism Defects of the Polish Dietetic Association
"Diagnostic and therapeutic standards in metabolic disorders "– Metabolic Disorders Forum
"Vital Signs. What is the body telling us?" – University of Pennsylvania
"Best Practices for Biomedical Research Data Management" – Harvard Medical School